My blue eye baby
I am sick,officially. Sore throat and headache, the latter get
aggravate
when I try to study.
I just found out one of my
BEST FRIEND
is having a same birthday as my dad. I didn't realized it before.
Try to run today, wake up at 6 15 and leave house before 645 am. Can still walk, can run too but not too much. Confirmed not dengue, or else my
surviving rate
will be cut for at least 1/3 since that would be a second variant of dengue virus that got into my system.
Been taking the Chinese medication since yesterday, even taking slight excess dose than prescribed but I am still not way near recovery.
I just want to say all these struggles can be very real. I did try to stop myself from looking at the
alternatives
if I failed my exam.
I can't help it.
I am the person who always want to contemplate the likely outcomes in different universe. I so wish I could see that ' me ' in different universe but I am not sure if I would freak out by that, or that will mess up the exact traces each one of ' me ' should be having.
You are born to be extraordinary, you knew it and it is true.
Almost every year Face book will remind me of the A level graduation group picture we took and it's both happy and sad. Mostly sad now, I saw the hopeful me back then and figured I still haven't got to places I intended myself to be at in this juncture. The vision I had when I was at that picture isn't where I am right now. And time creeping in so quickly that I am turning 24 at my birthday this year.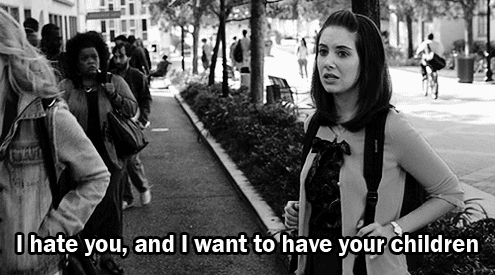 Funny enough I have come across girls who shout at another hot lady that says I want to carry your baby. Logically and biologically it is not very possible at first glance. That's a way to say I so wanna spend the rest of my life with you right? Actually it is possible, with the technology actually.
I am not a especially perky, cheerful and positive person, but whenever I can I will try to give a dark and twisted content coupled with a rather hopeful ending.
Authenticity will still prevail over sunshine and brightness, which isn't really a great part of me.
Tomorrow will be attending classes then a special dinner, consists of the
BIG FAMILY.
That would be my first time, well except my brother, my family first time ever meeting my sister in law's dad and younger brother in face. I have no worries. Never really a big business to me and I don't see much possibility for to have gone wrong.
I can't imagine my own girlfriend meeting with parents thing to happen,well I do not even plan for it t happen so no worries too.
I basically lost my voice, I don't want to do any unnecessary talking until I gain back my voice.
P/s: If I were to ever have a baby of myself, I wanted the sperm donor to be a blond and light blue iris. That's for sure now.